Volunteer
Individual Volunteering
Do you have a vision to see change here in Wellington City? Do you want to be apart of building mana-enhancing community amidst hardship? We welcome regular and casual volunteers. Volunteers are vital to the continual success of the Wellington City Mission. We have two main roles within the mission for regular volunteers.
If you are a group or young person wanting to apply to volunteer please refer to our youth or group volunteering page and apply by emailing volunteering@wgtncitymission.org.nz.
COMMUNITY LOUNGE
Our community lounge is a place where anyone can come and feel they belong. It is a place of genuine connection and community.
In our Community lounge you can contribute by interacting with people from our community and creating that sense of belonging. Some other tasks may include preparing/ serving food and running activities within the community lounge.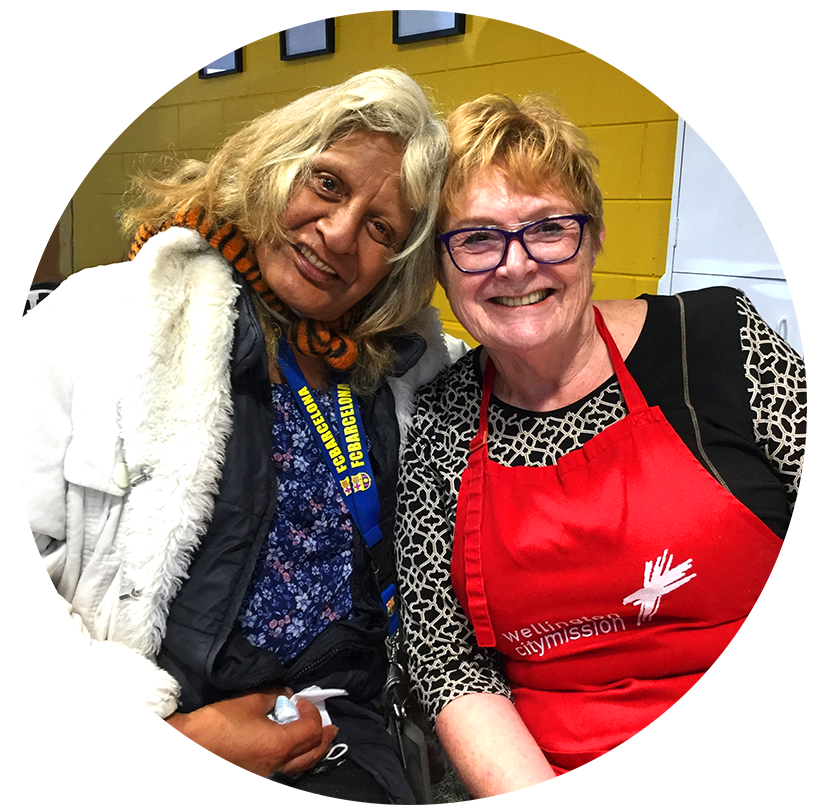 "I am passionate about how best to help our communities to grow stronger, getting everyone to feel like they can participate and be a part of things."
– Community Lounge Volunteer
SOCIAL SUPERMARKET
Our Social Supermarket aims to reinvent the way we distribute food here at the Wellington City Mission. Giving dignity and mana to people in our community experiencing food insecurity. If you have a passion for people and a warm smile, come join our Social Supermarket team!
In our Social Supermarket you contribute by being a warm friendly face to shoppers, assisting shoppers with their shopping as required, stocking shelves, checking items out, cleaning and various other tasks as required. Read more about the role in the volunteer role description.
CASUAL VOLUNTEERING
Currently we do not have many opportunities for casual volunteers. We are planning on incorporating this more in the future. So keep an eye on our website for new updates. We need casual volunteers for the running of events and some other one-off roles that may arise, we would love to have you with us. If this is something that interests you, please email volunteering@wgtncitymission.org.nz.