Winter Appeal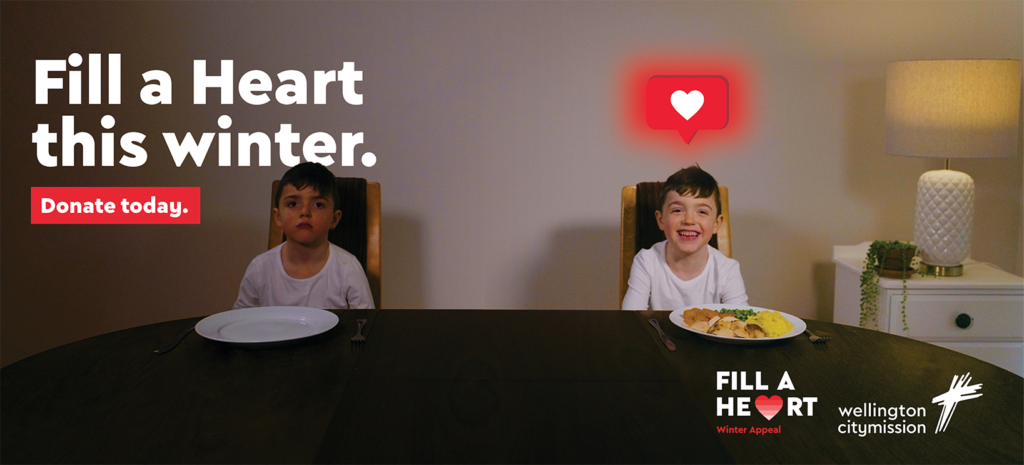 Winter looks different for many of us, and is a season where for those in need, some decisions are difficult, and some are impossible. The impact of COVID-19 has been devastating for many of the people and families who walk through our door every day – many have lost their jobs, taken pay cuts or have had to sacrifice their own needs in order to make ends meet.
The increased costs that come with trying to keep the house warm, the bare dinner plates and
empty pockets, form the unsettling reality for many people and families this winter.
Together, we can change what winter looks and feels like for people and families in need in the Wellington region.
People are doing it tough, but with your support, we have the power to make winter warmer for them.
Fill a Heart today, by donating to our Winter Appeal.