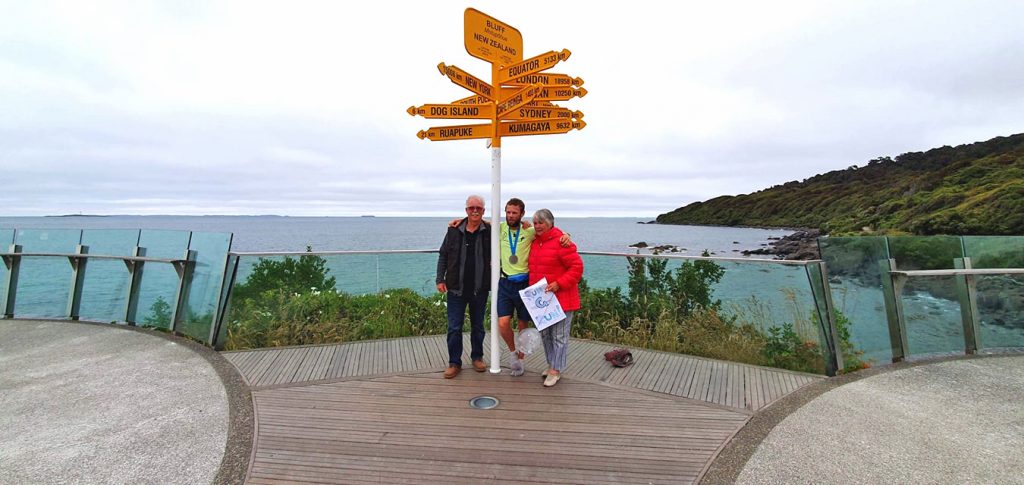 Wednesday 4 March 2020
We first met George Henderson in July 2019, when he came into The Mission and told us that he not only planned on running the length of New Zealand, but that he also wanted to use this as a fundraiser to raise money for us. George called this 'Run Te Araroa' and in early December, after months of training and preparation, George set off from the Cape Reinga. 49 days later, George ended the run in Bluff, having travelled 3006 kilometers by foot, raising a whopping $17,000 for The Wellington City Mission.
George shares his story and some insight into his journey:
When did you decide to run Te Araroa?
I had the idea in the back of my mind early in 2019 but it wasn't until March/April that the idea became more real. It was a light bulb with a dimmer switch that gradually got brighter.
Why did you choose The Wellington City Mission as your charity partner?
I love Wellington (the place and people) and I'm inspired by The Wellington City Mission's heart for serving those in need. I knew that The Mission were the right charity to partner with.
How did your faith and spirituality keep you going on this journey?
"I can do all things through Christ who strengthens me", "Not by might, nor by power, but by my Spirit" are just two of many verses and stories that really helped keep me going. Knowing God was for me and with me was a great comfort. If I had a big day of mountains ahead, I would remember that the God who made those mountains was with me, and nothing is impossible for Him. After remembering this, the mountains no longer seemed like an issue.
What was the most fulfilling aspect of running the journey?
There were many fulfilling aspects. A big one was that so many people donated, and the amount raised doubled my expectations. I'm also happy I managed to complete the run in record time. Going from the top of New Zealand to the bottom gave me a new sense of what's possible which I find fulfilling.
MEDIA CONTACT:
Kieran Meredith, Media & Communications Manager, kieran@wgtncitymission.org.nz