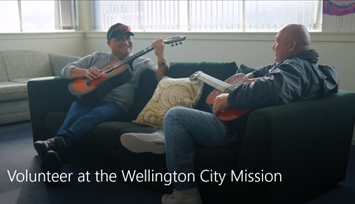 Thank you for thinking about volunteering at the Wellington City Mission. Volunteers are a vital part of our response to need in the community. While we are not currently recruiting for new volunteers, we encourage you to fill out the form below and go onto our waiting list.
Whilst we may not be able to contact you back straight away, please know that you will be added to our waitlist and we will be in touch in the future. Please apply below:
Already a volunteer? Log-In here.
https://app.betterimpact.com/Login/LoginNoSearch?agencyGuid=49014d19-44ee-4f04-b3f9-c2efd382d78c