Whakamaru – Building Community
Whakamaru is a new building development by the Wellington City Mission that reshapes the way we support and care for our community. Whakamaru represents our commitment to not only respond to the changing need, but to bring about the transformation we all long for. It is a move to be available for the people who need us, 24/7.
Whakamaru, a name gifted by mana whenua means "to shelter and to protect", will be a life changing intervention; for the people who need the service, but more so for the people who come to help.
Whakamaru will be completed in 2024. To see what the building will look like and what it will offer, you can click on the short videos below.
Social Supermarket
TheHuB@WCM
Community Café
Showers and Laundry
Get involved
To find out how you can join us, click the video below, and for more information you can contact Sharon Cavill – sharon@wgtncitymission.org.nz 022 059 4808
Groundbreaking Launch of Whakamaru – Thursday 14 October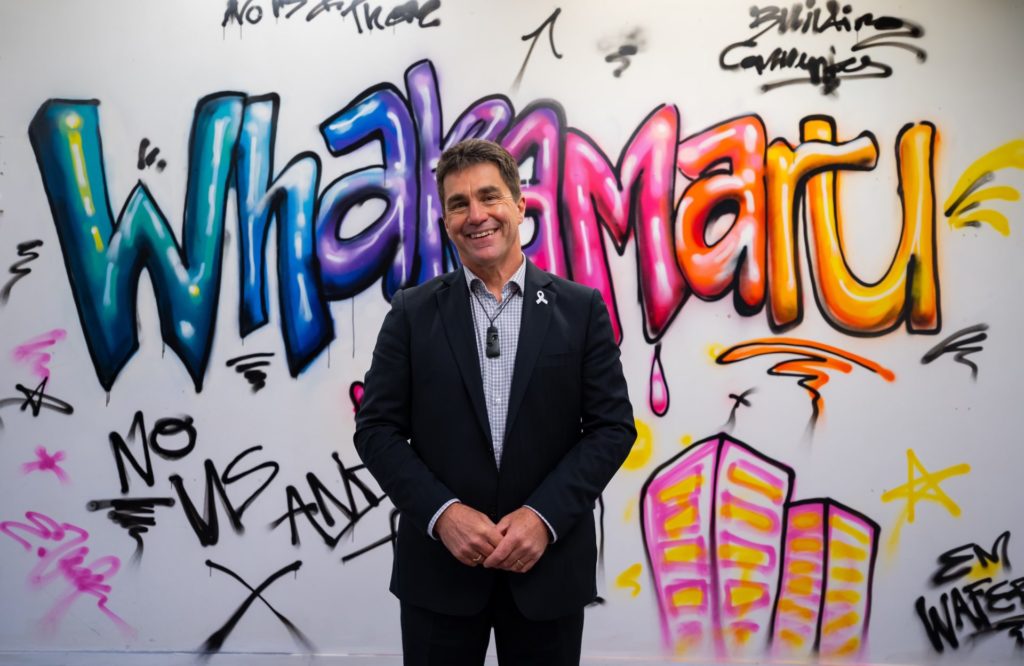 A huge round of applause erupted as Deputy Prime Minister Grant Robertson announced a further $5 million of shovel ready funding for Whakamaru.
Speaking at the groundbreaking event of Whakamaru, Minister Robertson acknowledged the work of The Wellington City Mission, saying: "We know that if we wrap services around people, if we give people the security of a place to be and to grow then they will thrive. To me that's what Whakamaru is and will be."
Wellington City Missioner Murray Edridge responded to the announcement saying he was delighted. "This additional shovel ready money will enable us to have more confidence in meeting the full cost of the build, opening in 2023 without debt. The $5 million enables us to deliver the vision for the community that we long to create."
As MP for Wellington Central, Minister Robertson congratulated The Wellington City Mission saying "This is a great project that will change people's lives and improve this city. I want Wellington to be the opposite of loneliness. To be a place where there is community, and everyone is supported to be a part of us. For me Whakamaru is a great step towards making sure Wellington is indeed the opposite of loneliness."
Minister Robertson then kicked off the demolition!