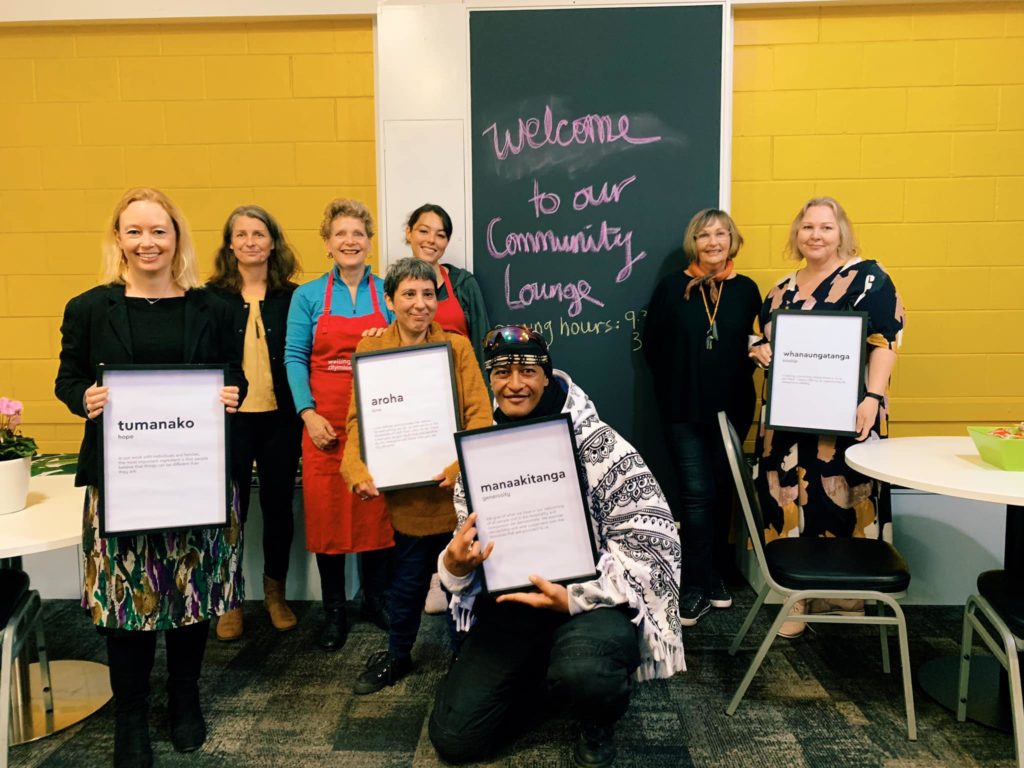 Thursday 30 July 2020:
COVID-19 presented many challenges for the people and families who walk through our doors every day, as well as for us as an organisation. It also offered us a learning opportunity, one where we could be better and do better. Post COVID-19 lockdown, we were excited to officially re-open a refreshed space that was formerly known as the 'Drop-in Centre', but is now called our 'Community Lounge'.
We refurbished this space with a pop of colour, warm carpet, soft furnishings such as couches, and plants. We wanted to provide our manuhiri (guests) with a mana-enhancing space to relax, and enjoy the company of others in our community every day of the week.
In our Community Lounge we're serving delicious café-style food such as baked muffins, scones, cupcakes, slices as well as fresh and toasted sandwiches and savouries. Our volunteers continue to play a vital role in helping to make our manuhiri feel at home, by not only helping to bake but also by sitting down on the couch or at a table and having conversations with them.
Providing social connectedness and walking alongside people who experience social isolation is the main goal of our refreshed Community Lounge. Community Development Manager Ray Tuffin has helped manage the transition from our former Dropin Centre model to the new and refreshed Community Lounge.
"When we were encouraged to think about what w e offer, and how w e offer it, I took this very seriously and put my hand up to help refresh the space. I saw this as a window of opportunity for us to offer something that was more mana-enhancing for our manuhiri. When we started to knock down walls and add some colour, I got excited knowing that we were onto something transformative. I knew that we were creating a space that was warmer, and more welcoming and that this would help us build a community where people can make new friendships, participate in meaningful activities, and still enjoy some home-baked goods. It also helps create a community where there is no us and them – because sta ff are also beginning to come down and use this space for meetings, and to interact with our manuhiri. It's become a space for everyone." Says Ray Tuffin.
MEDIA CONTACT:
Kieran Meredith – Media, Communications and Marketing Manager, 027-879-2336