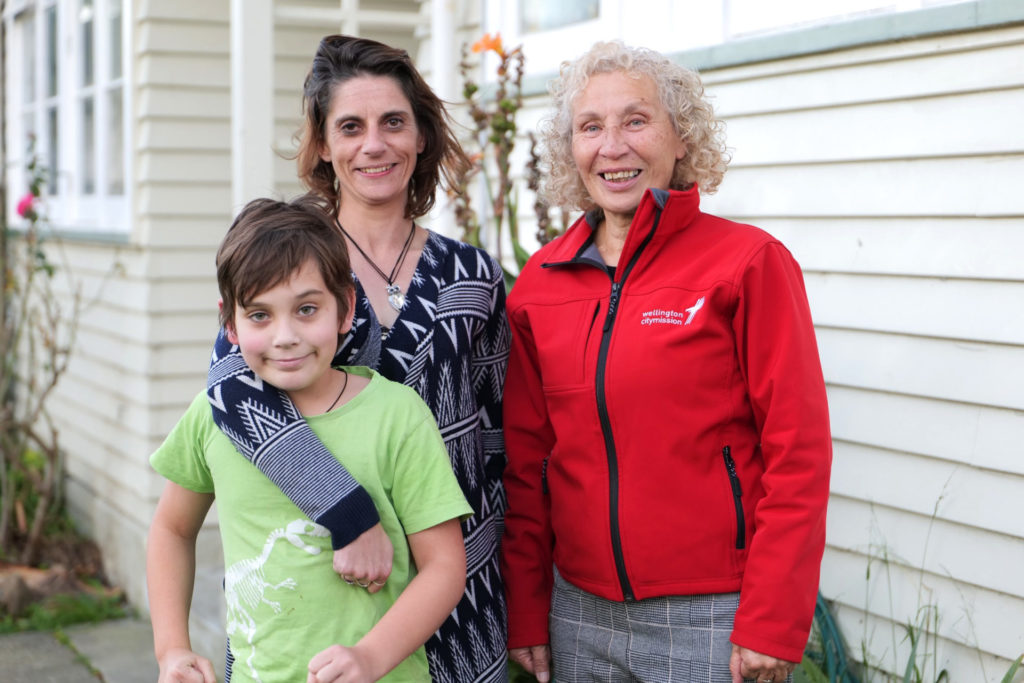 Thursday 30 July 2020:
The last few years have been really tough for me and my son, Jayden. We've both been through some intense and traumatic experiences, and after splitting from his dad I went into a downward spiral. I've been diagnosed with multiple mental health issues as well, and I was really struggling to remain in control of our lives. It was an awful time, and Oranga Tamariki were beginning to get involved. I was scared, and I needed help to improve our situation.
After working with a mental health support group I was referred to Trudy, my Mission social worker. Trudy instantly made me feel cared for, and that we weren't alone. With her by our side, bit by bit I began piecing our life back together. Our home was really run-down, but I'd never been able to make progress with Housing NZ. Trudy's advocacy made all the difference. She went straight to Housing NZ to explain how our home was not in a good condition.
All of the broken things that I'd learnt to live with started getting fixed. Our house is freezing in winter, and is very draughty, so Trudy also made sure we had thermal curtains installed as well. It really took the edge off the cold, and helped lower our power bill.
My tight budget gets pushed to the limit during winter. I've always had barely enough to survive. The Mission's support with food parcels, clothing, and toys for Jayden has also relieved a tonne of worry. Trudy even helped me receive my correct entitlements with WINZ, and I've been working with a budgeter to learn the skills I need to better manage my finances all year-round.
Trudy's support with Jayden's school has also made a huge impact, as he was really unhappy last year. I was pulling my hair out a bit – unsure about what to do. She has supported us to build a good relationship with the school, and has helped get him the learning supports he needs. This year has been much better – he's actually enjoying it!
I feel so much stronger compared to this time last year – we've come a long way. It's still a real grind, and our house is still pretty worn out, but I feel like I'm in control of our day-to-day life now. Going into winter, I feel more confident knowing that Trudy is there for us if I ever feel like we're going backwards. My first priority is to make sure Jayden is healthy and happy, and my longerterm goals are to find a part-time job or training, and move into a healthier home.
Trudy, The Mission, and everyone who supports them are just amazing. It really is true that showing you care for someone who is struggling can make all the difference.
MEDIA CONTACT:
Kieran Meredith – Media, Communications and Marketing Manager, 027-879-2336