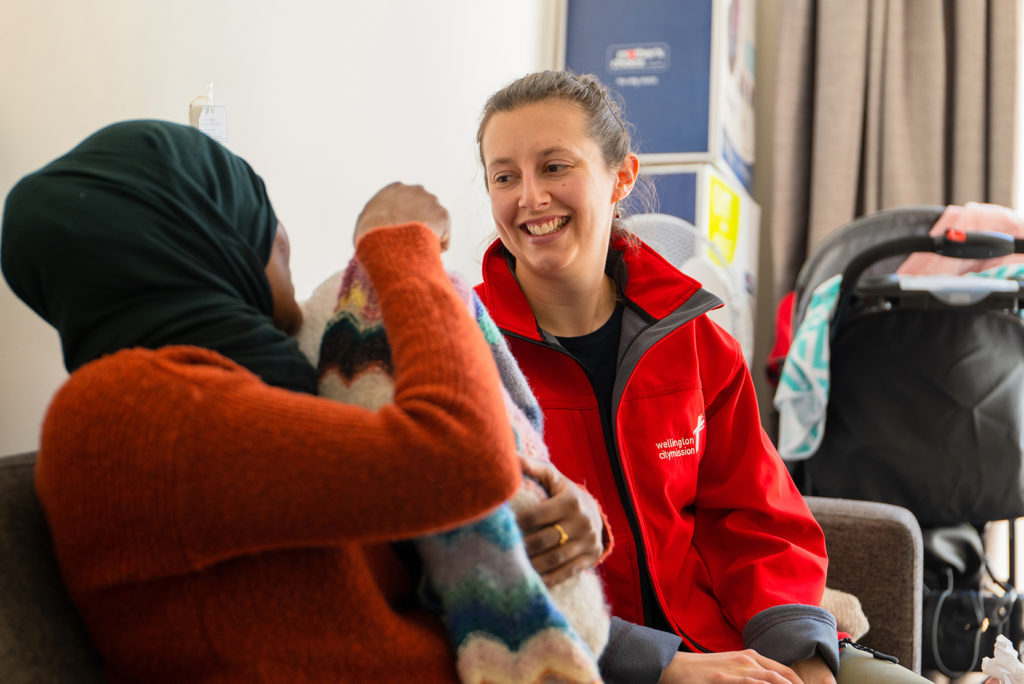 Monday 9 November 2020
The challenges I've faced in my life are hard to put into words. When the civil war started in Somalia, I was forced to flee from my home. I was never settled, and was always running. In 2018, after a very long and lonely journey, I was accepted as a refugee to New Zealand. Finally, I had found safety, and I was excited to start my new life.
My first year here was incredible. I was learning English, and the Kiwi way. I met a man who seemed perfect. He knew the future I wanted to build, and convinced me that we would have it together. We got married and began our story together.
But when I became pregnant, everything changed. He didn't want to be a part of our family. He abandoned me at three months pregnant, and never looked back. I found myself alone again. It was very hard for me to get by, and I had been deeply hurt by someone I had complete trust in. I ended up in labour in Wellington Hospital just before the Level 4 Lockdown, with no home to return to. Emotionally I was devastated. I was about to give birth for the first time with no home for my new baby, no support, and nowhere to turn.
Thankfully, I was introduced to Holly from The Mission. She was there when I needed someone. She visited me in hospital, and helped arrange safe emergency accommodation for me and my baby. Lying in that hospital bed, it was a huge relief knowing that someone would be there for us with open arms when we would walk out the hospital doors.
After giving birth to my beautiful baby girl, Holly continued to support us through Level 4. We spoke on the phone almost every day. She advocated for us with government departments, and helped sort all of the forms I struggle with, such as a birth certificate. Holly also brought us some of the essentials that I couldn't afford – like baby clothes, a bassinet, and bedding – which made me feel so much better as a new mum.
Holly is still there for me if I need help, and we are applying for a permanent house. Every day I am getting closer to standing on my own feet, and becoming the strong and independent mum I want to be. It's been a hard road, but there is no comparison to the world I came from. My baby has a healthy start in life, and a safe place to grow up. I've never felt so fortunate in all my life and I am so happy to be here.
My words aren't enough to show how much I appreciate Holly, The Mission, and everyone who supports. You have given us the chance to flourish in New Zealand. Now our life is truly beginning.
Media Contact: Kieran Meredith, 027 879 2336