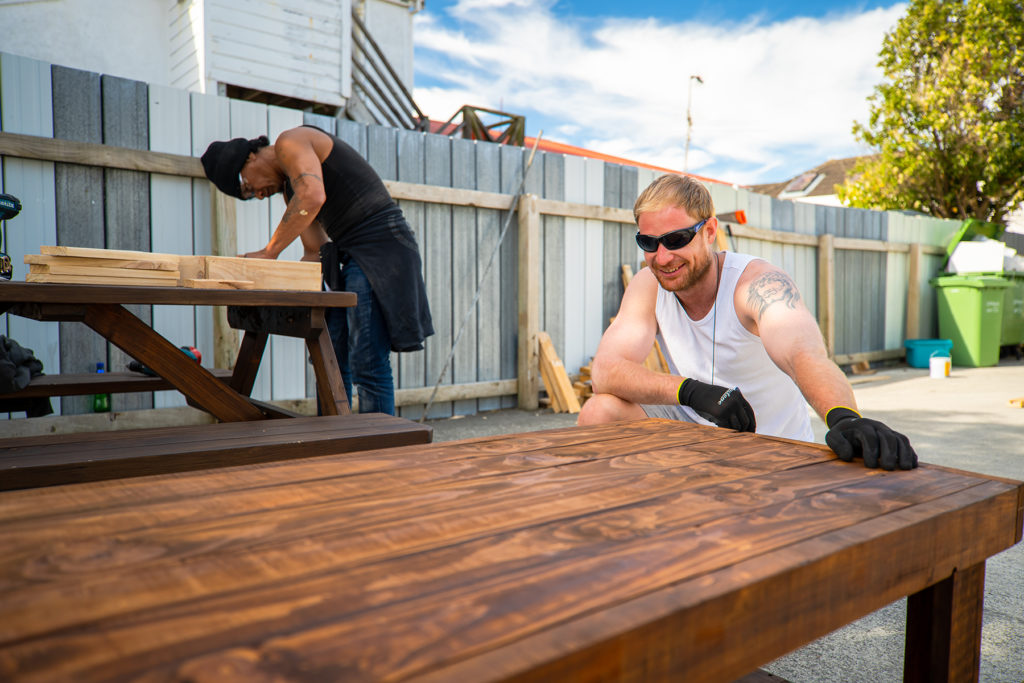 Monday 10 May 2021

For the last three years I was a sole-dad to my two kids, an eight-year-old and a six-year-old. I was struggling financially and I felt isolated, and I didn't have people or family around to support me when I needed it. I've had problems with drugs and alcohol since I was young, and that started creeping in more and more. I was devastated when my kids were taken away from me at the end of last year. I couldn't handle the frustration and hurt of missing my kids. I went into a downward spiral, and I became homeless.

Being offered a place at Te Pā Manawa has given me the opportunity to become the man I need to be for my kids. Having a home and being part of this group makes all the difference. Kris and the team have given me the support and opportunities to find a new direction. I'm committed to facing up to my mistakes, improving on my issues, and overcoming my addictions so that I can create a stable home and become a full-time father again. There have been hard times when I've let the pain overwhelm me, and I've gone off course for a while, but here I have reliable people around me who genuinely care, and a community that I feel a part of. That's something I've always been missing in my past.
One way I'm getting mentally healthy is through my passion for woodworking. We came up with the idea of recycling unwanted wooden pallets into furniture and giving them to people at Te Pā Manawa. It's actually turned into a busy operation, we've got lots of orders and guys are even building their own furniture for when they move into their own homes. It's a really rewarding process for me. I get to turn a rough old pallet into a piece of furniture that someone is going to appreciate.
It's also a way for me to get the other guys here involved and connect with them, because everyone here has had difficult experiences and have thoughts and feelings that need attention. I know how much it sucks to have no hope and feel isolated, and that's when your negative thoughts can start taking over. It's a bit easier to open up when you're doing something as well. It's so important to know there are people around you who you can talk to, and who can help you take your mind off things.
For me, my kids are my everything, so even though being without them is hard every day, it feels good to be contributing to the group and being a productive person again. Everything's falling into place now, and I'm doing everything I need to do to get my kids back. I've been sober for over a month, I've learnt to deal with my emotions a lot better, and I'm doing parenting courses and counselling. We're making plans, and even backup plans for my next steps, and I'm focusing on creating a stable lifestyle for my family.
I think a lot of people tend to come down on you when you fail, but seeing the success of the people in this place proves that being understanding and supportive is what helps the most. When you're at your lowest, all it can take is someone believing in you to find hope again.