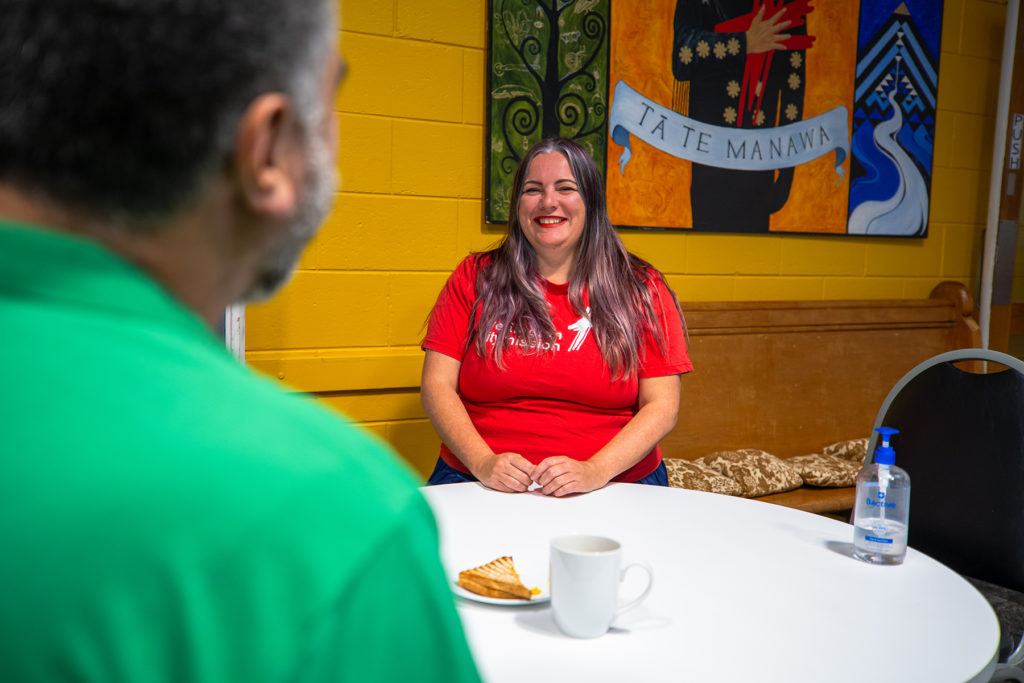 Monday 10 May 2021
A decade ago, I developed some major health issues and I couldn't work. I became homeless, and lived in my car for years until I lost my license because of my disabilities. I was unable to cope, and it's times like that when you need to turn to people who can look after you. I started coming to the Drop-in Centre (now called Tā Te Manawa/Community Lounge) for a good meal, which helped me get by on my budget. And even though I found housing four years ago, I still come to Tā Te Manawa. I can't walk very far, and have trouble with public transport, so another guest picks me up and drops me off every day.

Right now, Tā Te Manawa is busier and better than ever. It's a place that makes everyone feel welcome to come in without intimidation, where you can have free coffee and good food. If you have a full stomach you feel a lot happier – especially for people with no money, addictions, or who are living on the street. This is a place that lifts your spirits. I think of it like a warm shower, because after you've been here you feel refreshed and find an extra spring in your step!

Food is often the first thing people come here for, but you get a lot more than that. Coming together to share food brings us together socially, and it becomes a meeting place more than anything. It has a way of finding people in the community who would otherwise be cut off. There's a mix of people from different backgrounds, all with their own challenges they might be struggling with. No matter who you are, this is a safe place where we all respect each other, and you can build friendships. That's all led by the staff and volunteers, who are very professional and are genuinely here to help you rather than judge you.
Being with The Mission also offers new opportunities, like budgeting help and social work support for people who need it. Staff have helped me personally with my application to get a mobility scooter, which would open up a whole new world for me. They've also taken a group of us to visit the zoo, and provided swim passes, which are things I'd never be able to do otherwise. Having the opportunity to try new things gives you a sense of achievement, and a bit of happiness.

I take my hat off to everyone who works and volunteers here, and all those who support behind the scenes. Every person you can save from prison, or a life on the street is a win for everyone in Wellington, and here lots of people are given the chance to rebuild their lives!