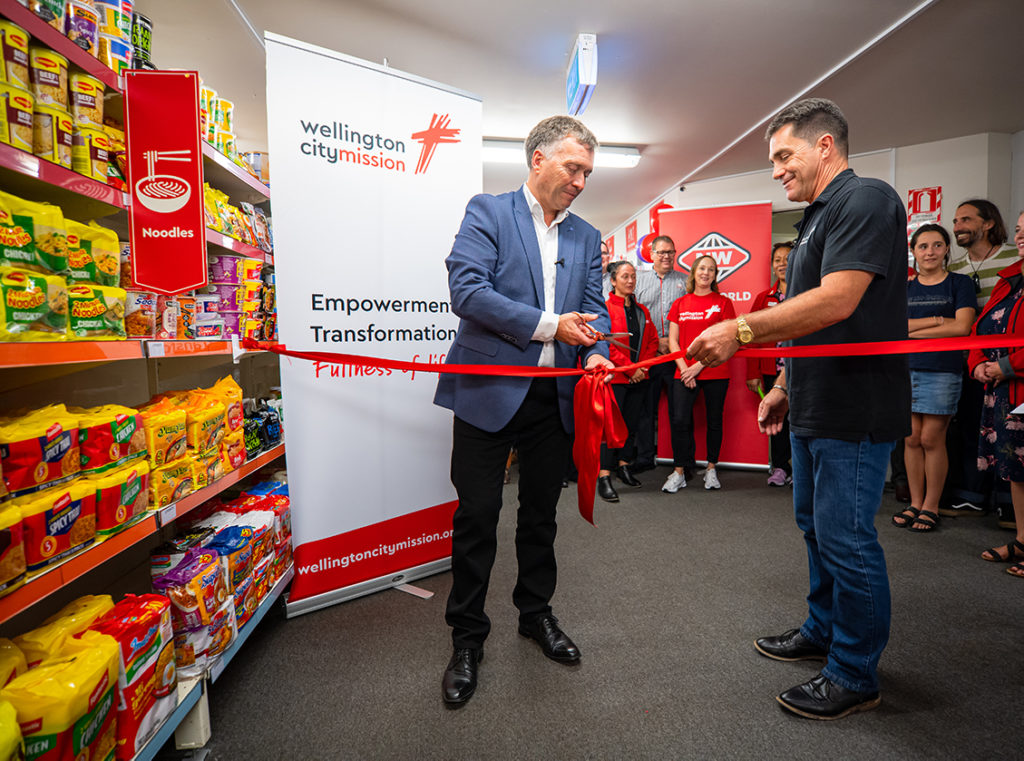 As you might have seen in the news, The Mission has opened the Wellington region's first Social Supermarket!
In a shift from our traditional food parcel model, our Social Supermarket has shopper experience and choice at its heart. Instead of collecting a pre-selected food parcel, customers who need food support are able to choose their own goods from a wide selection of food and essentials in a normal supermarket environment.
Shoppers are hosted and supported to select an appropriate range of products to meet their needs and those of their whānau. They are also offered budgeting support, with social workers available to assist, along with a full-time store manager.
Be a vital part of our Social Supermarket!
Donations of food items are absolutely critical to ensure our Social Supermarket is fully stocked and that people and families in our region can receive food support when they need it most.
Food items that we regularly run short of include:
Breakfast spreads
Muesli and Weetbix
Milk powder and sugar
Tinned soup / meals
2-minute noodles
Pasta sauce
Pasta
Rice
Tinned fish / meat
Biscuits
Muesli bars
Up & Go breakfast drinks
Laundry powder
Bodywash
Shampoo and conditioner
Deodorant
Baby wipes
Disposable nappies
Food can be dropped into The Mission at 19 Gordon Place, Newtown, between the hours of 9.00am and 3.30pm Monday to Thursday, and 10.30am – 3.30pm Friday. Just a note that our office is closed on public holidays.
Our sincere thanks go to the amazing team at New World who have supported this initiative from the very beginning.