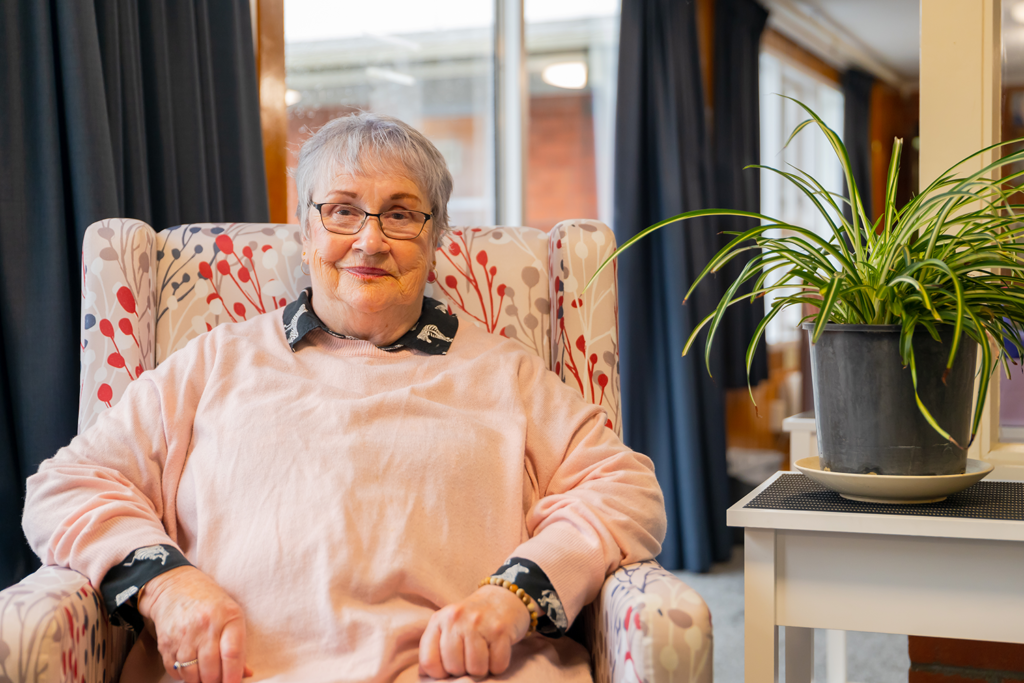 My life was completely empty before coming to Kemp five years ago. After my mother passed away, my sisters and I somehow lost contact and we couldn't get in touch with each other. It was awful and

I wasn't coping at all. I felt so alone, and was very unhappy. I just wasn't functioning properly living by myself. I had no purpose each day, and I had lost my way with God. My life and health went on a downward spiral and I was hospitalised. Afterwards, I wasn't allowed to return to my flat and had to move into a rest-home to be cared for. But I soon settled in at Kemp and began feeling a lot better. Everything started to fall into place for me, and life started going right. I had purpose each day, my health picked up, and I started having fun again. Now my daily routine keeps me very busy. I deliver the morning papers, care for the plants and flowers, and set the dining room tables at night. I join in on group activities like exercises every morning, and I look forward to the weekly crosswords, church services, and happy hour! I also like to organise cards for residents and staff when they are celebrating a special occasion, or are dealing with something. It feels like a family here, so if I can make someone's day a little bit brighter then I will.

I always look forward to Christmas time here at Kemp. We usually do the dining room up with streamers and balloons (even though the end of November is far too early for it in my opinion!) and have a big party. I usually spend some time with my sister who's on her own in Masterton too, although I am worried about what will happen this year with the lockdown rules. My faith is very important to me at Christmas as well, and I am grateful to have God back in my life.
I feel so loved, and part of the Kemp family. It's a joy to be alive!