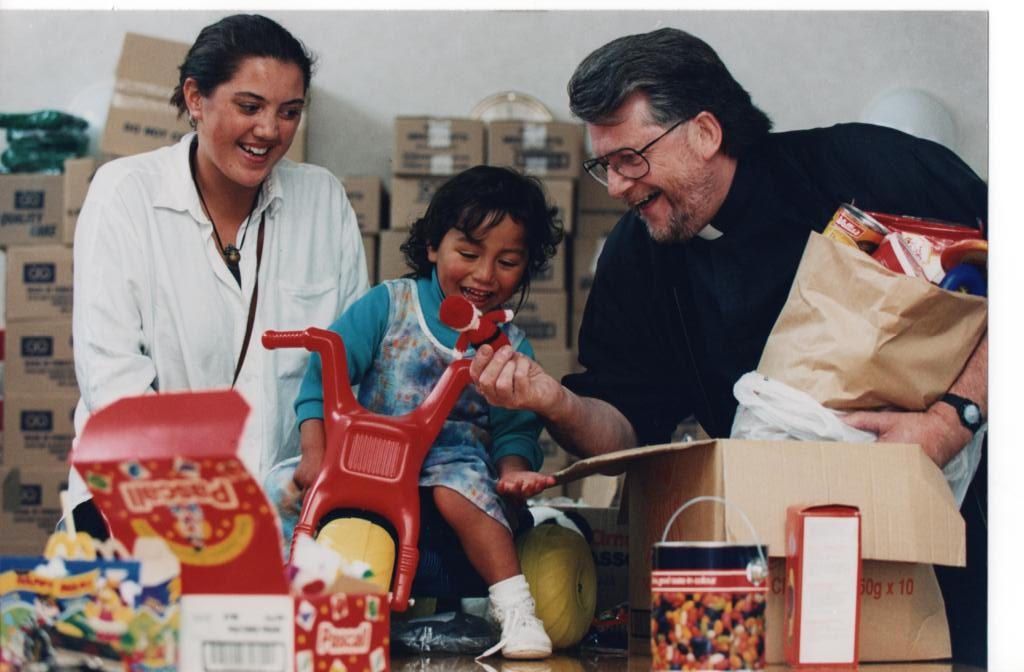 The Wellington City Mission and local community are mourning the loss of its former City Missioner of 17 years, Sir Desmond Britten, KNZM, who passed away overnight.
"I extend my sincerest and heartfelt condolences to Sir Des' family, his two children and friends." Says Murray Edridge, Wellington City Missioner.
"Sir Des (also known as Father Des) was an iconic Wellington trailblazer. He was Wellington City Missioner from 1994 to 2011, and was well known for bringing his own unique flair and flavour, vibrancy and energy to the role. He was a well-known Wellington figure, with a flamboyant personality.
"His love for Wellington started right back from when he used to run the Wellington Coachman Restaurant and bring in warm meals on the weekend to feed those in need.
"I know that he was very proud of the structured programmes he introduced to The Mission, and at the very heart of his work, was his unwavering desire for The Mission to be a "real force for good" in Wellington.
"He was immensely passionate about helping those in need, and has laid down a legacy that he can be proud of. May he rest in peace knowing that his legacy will be remembered and continued." Says Murray Edridge.
Sir Des was previously vicar at St Barnabas Church, Roseneath. He ran the Wellington Coachman Restaurant for 28 years, was a columnist for The Dominion Post for 14 years, a television chef and radio host, and was author of several cookbooks. In 2011 Sir Desmond received a Knighthood for services to the community in 2011, was appointed as a Canon Emeritus in the Diocese of Wellington as well as being named Wellingtonian of the Year.
E te rangatira, moe mai, moe mai, moe mai ra.
"We've just got to keep focused and think of others, because if we don't it's going to be a very sad world in which we live." – Sir Des Britten, 2011.
ENDS
Media contact: Kieran Meredith, 027 879 2336