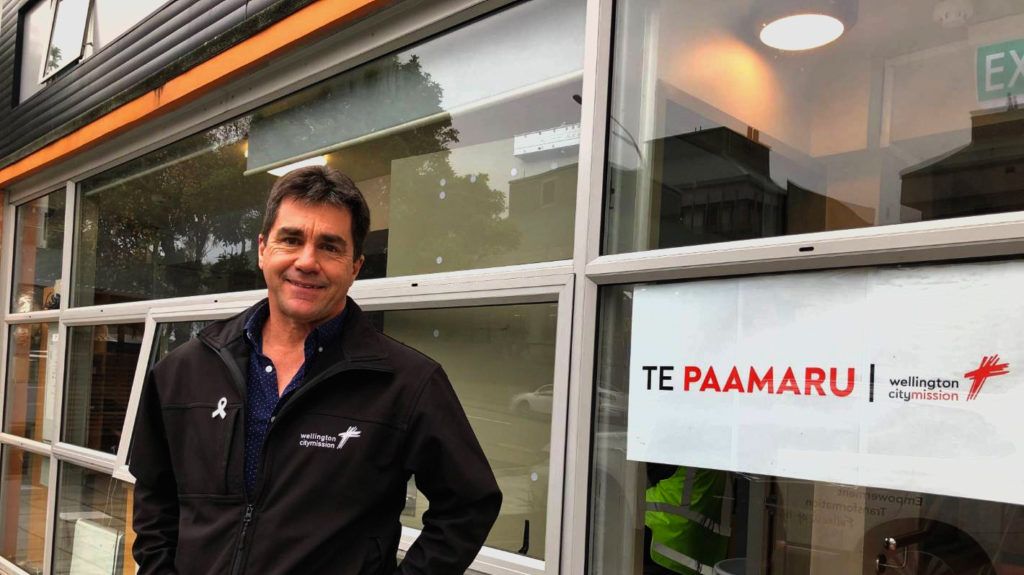 Thursday 30 July 2020:
During the COVID-19 period, we took over responsibility for the management of the Wellington Night Shelter, to continue our support of Wellington's street-living community. We managed the Night Shelter as an extension of our delivery of housing support, including Te Paapori – an accommodation of 38 self-contained units which we opened to allow the City's homeless and rough sleepers to self-isolate during the COVID-19 period.
While we took on the Night Shelter on an interim basis, we've now been 'gifted' the Night Shelter building for permanent use with the Night Shelter Trust Board ceasing operations.
The building and the housing support that we provide there, has taken on a new name 'Te Paamaru'. Some of the changes we've implemented include, renovating and refreshing the building, not requiring the manuhiri (guests) to leave in the morning, and they are also offered further wrap-around support.
People come to the Night Shelter because they're in need of support, and a place to shelter. We work with them to plan their future and support them into permanent housing. The idea is that people don't come here with it being their final destination, but as a part of their passage through life and we add value to their journey along the way.
Te Paamaru has grown The Missions work for providing transitional housing in the Wellington region to work closely with local and central government to develop our support in this area further.
MEDIA CONTACT:
Kieran Meredith – Media, Communications and Marketing Manager, 027-879-2336