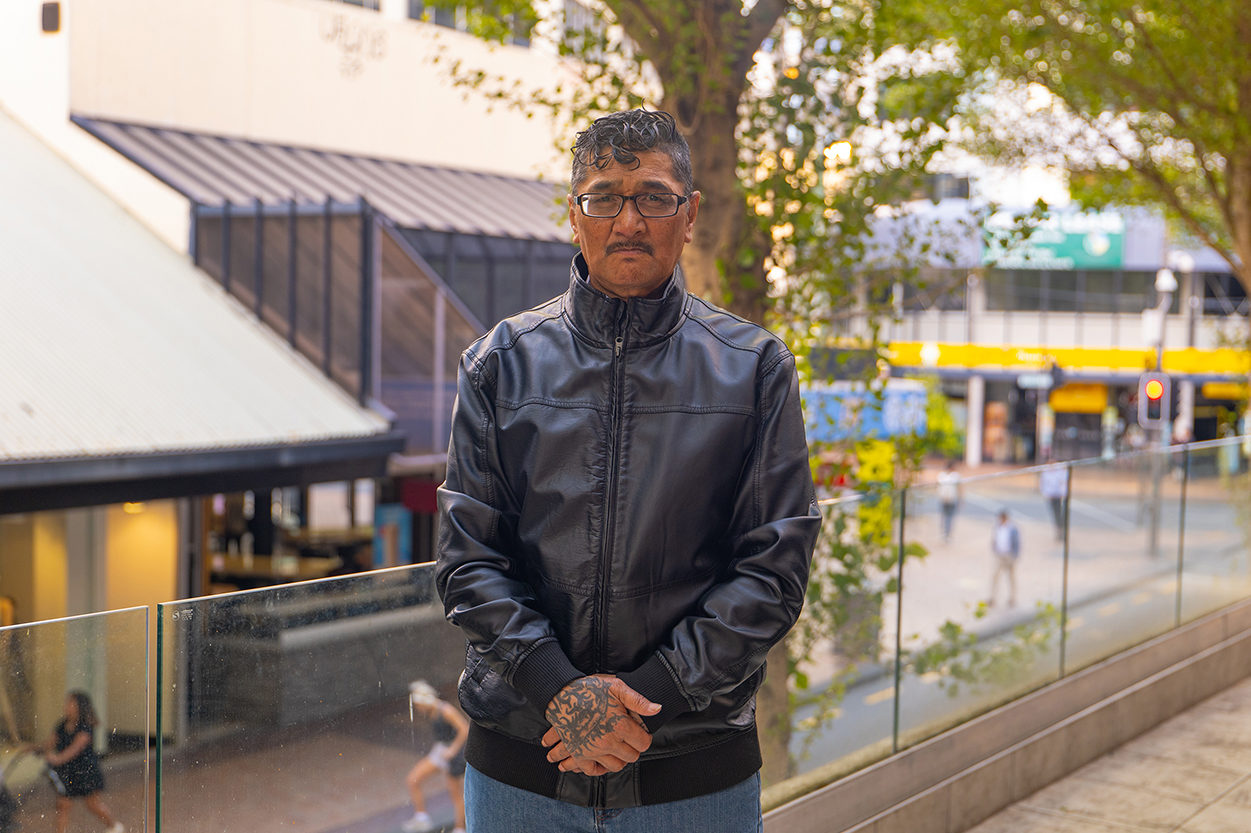 Friday 5 March 2021
I've had some hard times and personal challenges throughout my life. When I lost my house, and I was unable to find work, I found myself in a bad space. I was struggling to provide for myself, so I started staying at The Wellington Night Shelter.

Then came the Level 4 Lockdown. The Mission invited all of us to move into their housing facility, Te Pā Pori, because it was a safer setup for everyone. It was clear from the beginning that we had gone from simply having a place of shelter into a community where we would be cared for – both by staff and each other as manuhiri (guests).

Here we've received honesty, love, and guidance from the Mission staff. They are with us 100%. They make sure we are healthy with good kai, offer advocacy for manuhiri who have literacy difficulties or had bad experiences with agencies, and provide budgeting advice as well as employment opportunities with recruitment agencies. At Christmas, The Mission even gave me a big box of toys that I could gift to my mokos (grandchildren), because I didn't have enough to spend – that was so cool.

Here we have the freedom of choice about what we do with our days and the decisions we make, but at the same time there's an expectation on all of us to respect each other and this place. Everyone has taken different paths to get here, but I believe this is the right place for each of us to move forward as men. We have everything we need to release the burdens we carry, start the healing process, and get back on our feet.

I'm proud as punch to have recently found full-time work as a painter in Petone. What's awesome as well is that The Mission immediately offered me a place at Te Pā Manawa (Britannia House) as it's close to work. I'm moving there now, and I know it will be the stepping stone I need to make my new life. It just shows how genuine the Mission staff are, and the opportunities they can give you if you want to uplift your life.

I am completely focussed on my plan to prove myself as a good provider for my whānau, and enjoy their company for as long as I can. I really want my children and mokos to visit and stay with me at my own whare (house).

I am depending on myself, and God, to continue on this journey. I am forever grateful for the team at Te Pā Pori, and also to the people who support The Mission. You need to know that whatever you're doing to help is making a difference for someone else. Thank you, because you have changed my life.