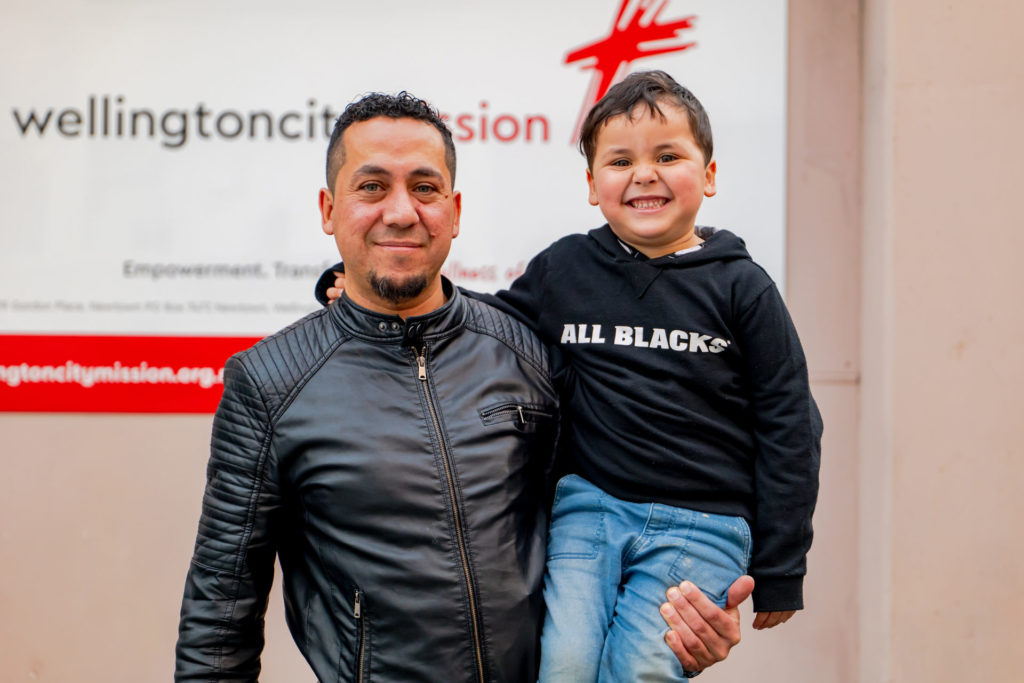 I came to The Mission last year in a really bad way. My wife and I had split up, and even though I was working full-time I couldn't afford another flat. With no friends or family around I had no choice but to leave my three kids with their mum at home, and live in my car.

All of my money went towards supporting my family and paying off our debts. I ended up being left with around $50 for food. I was eating once a day, sleeping in a freezing cold car, and missing being at home with my kids. I was in my own bubble and had a depression I had never experienced before. I didn't know how I would ever get out of my situation, and I got to the point where I was having terrible thoughts about my life.

Then I went to The Mission and met one of their social workers, Tom. Having him to talk to released a lot of the pressure in my mind and heart. His encouragement gave me hope, and he even found me a place at one of The Mission's Transitional Housing facilities. I also started working with Carla, a Mission financial mentor, to help me make a budget to pay off my debts, support my kids, and work towards paying for a flat. She advocated for me with Newtown Ethical Lending, so that all of my debts were combined to reduce interest. It made a massive difference for my day-to-day budget, and was such a relief.

While I was in The Mission's Transitional Housing, I found out my kids had started being mistreated. I began doing everything I could to give them a better home with me. I took on a second job to afford my own flat, and with Tom's and Carla's help I was able to get into council housing. I was granted full custody of my kids, and we moved into our one-bedroom flat.
"The Mission has been a miracle for me. I'm so grateful to have met so many special people, who are keen to help complete strangers."
It's awesome to have a home, but we still have challenges to overcome. My three kids are living in one bedroom and I am on the couch. It's very cold in winter and with everyone so close together there's a lot of condensation, which has caused my son to get a bad cough. I'm doing everything I can to give my kids a healthy upbringing, so I still see Carla every week to track my budget, make plans, and just get personal support. The Mission also gives us vouchers for things I can't afford for the kids such as winter thermals, as well as special activities like swimming pool passes. We receive food from the Social Supermarket each week too, which is a great help. It's always really nice to receive any kind of food support, but getting the opportunity to choose food that we will eat and cook with is even better.

The Mission has been a miracle for me. I'm so grateful to have met so many special people, who are keen to help complete strangers. Our life is way better than it was just a year ago. I've gone from complete disorder to feeling confident that we're on the right track. Most importantly, you can see my kids are so much happier, and we're a real team!