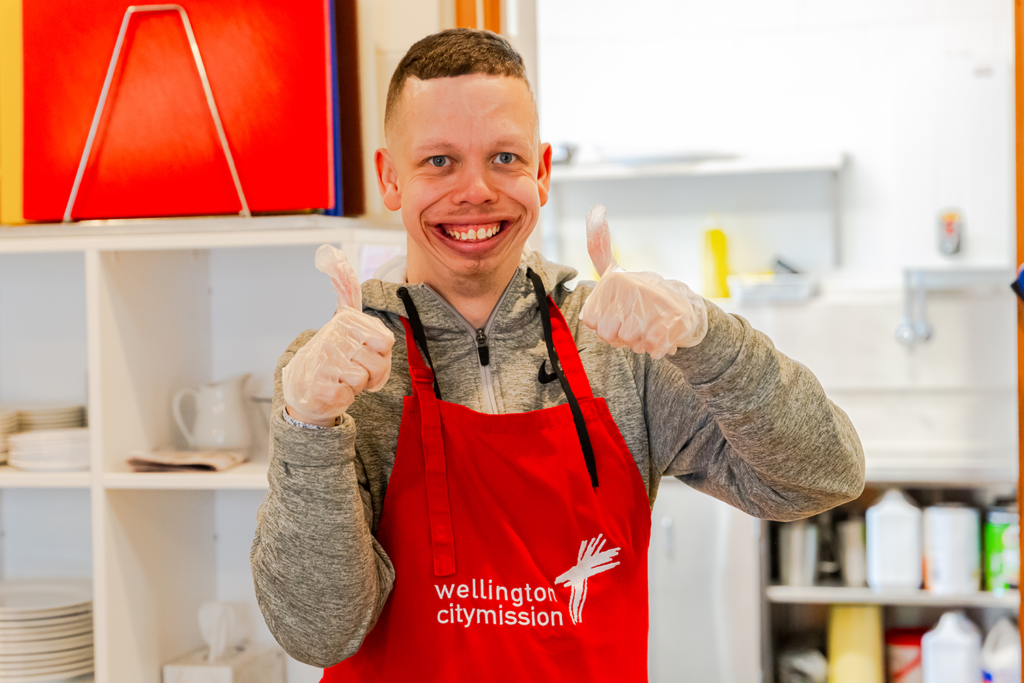 I first got to know about The Mission through one of their Community Sports Days, and I asked to start volunteering with them. For the past year, I've worked in Tā te Manawa our community lounge, from 9.30am-12.30pm every Tuesday.

I work in the kitchen preparing different foods that people like. I love learning recipes and cooking for other people, and it feels good when manuhiri say that they've enjoyed the food. It's fun for me getting to listen to music and chat while I work, and I'm very lucky to get nice coffees from the barista!

I love meeting new people at The Mission. I enjoy getting to talk with the people I work with and the manuhiri when I can, but sometimes I'm just too busy working! It feels good to be part of my team. I've made a couple of good friends here and I always look forward to hearing how everyone's week has been. It's nice helping to cheer people up who come in too. You see a whole lot of people walk out feeling better than when they came in.

I'm really proud of my job, and I tell lots of people how cool The Mission is! Thank you Adrian – we love the joy you bring! And thank you to all of our volunteers for everything you do. We couldn't offer our services without your mahi aroha (volunteering).
If you are keen to volunteer, please apply here.