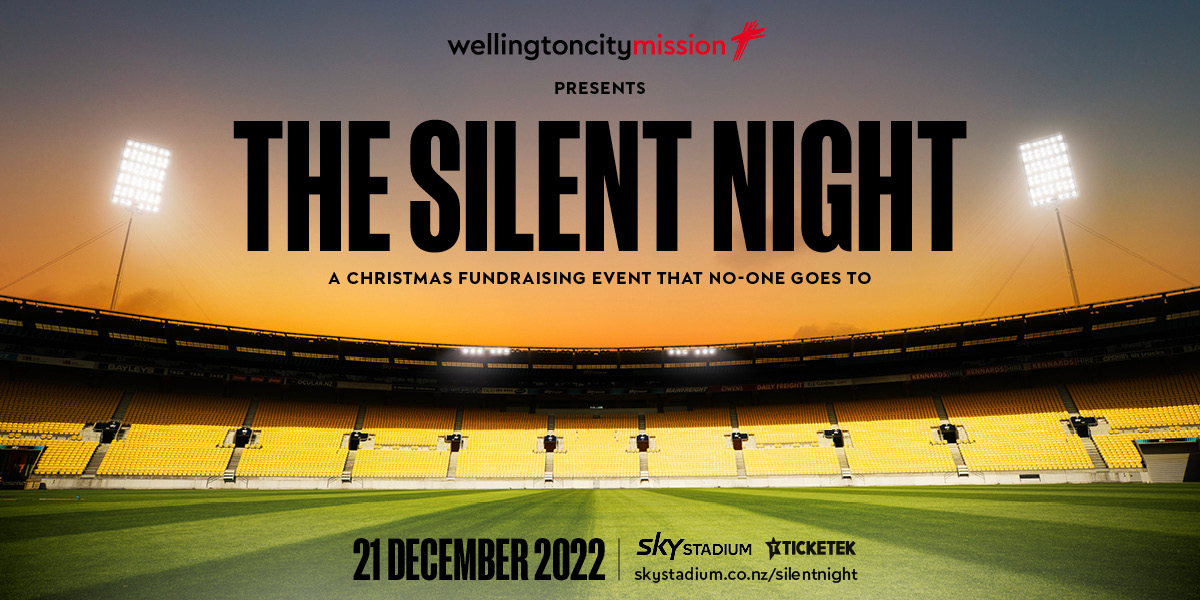 We sold out the Stadium!
In the hope that we could raise much needed funds to support those doing it hardest … we asked you to buy a ticket to The Silent Night. An event that doesn't happen and no-one goes to.
We had the impossible goal of selling out Sky Stadium.
But you bought a ticket. And we did it – we sold out the Stadium!
36,384 seats were purchased, raising $327,939.
You levelled the playing field.
Because thousands of people and families doing it hardest will be supported this Christmas.
We also think 2023 will be one of our toughest years yet and because of your generosity, the Wellington City Mission will be able to walk alongside thousands of individuals and families over the next twelve months.
Because of you, we know we can do it. Together we can make a difference in our community for those that are struggling.
Thank you.
If you missed the live stream from the empty but sold out Sky Stadium, you can watch it here
And, you can still buy a ticket to The Silent Night!
You can purchase these directly from us. And there is an option for you to choose your own amount. We will send you the number of tickets that make up the amount you have chosen. Thank you!
NB: Donations of $5.00 and over may qualify for a tax credit
---