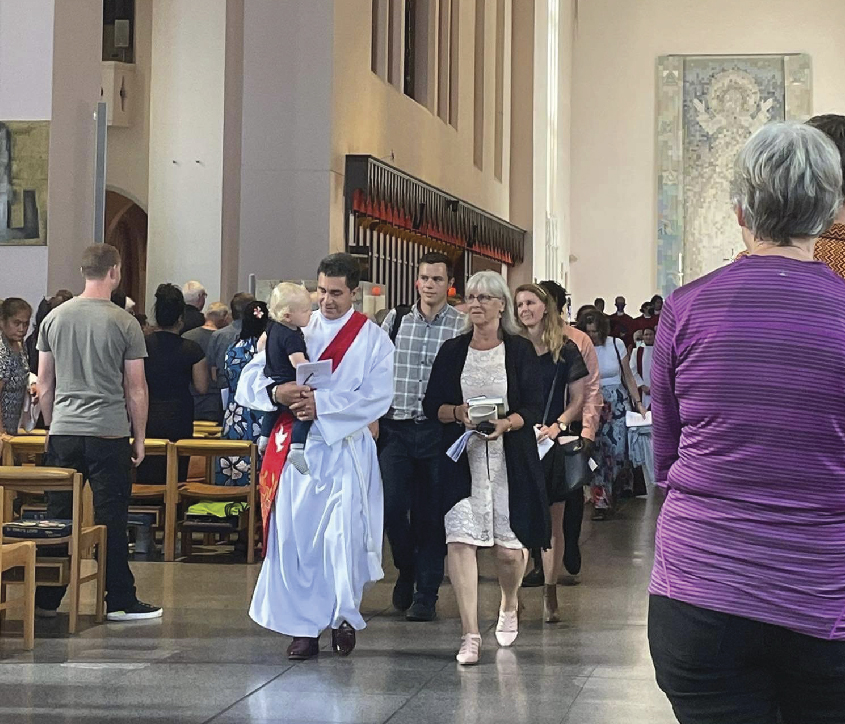 On Sunday 29 January, Murray Edridge was ordained as a Minister! The Commissioning service was led by Bishop Justin Duckworth at The Wellington Cathedral of St Paul.
Our new Board Chair, John Maurice, shared his thoughts about the significance of the occasion.
I think everyone who's part of the Mission community knows that we're very fortunate to have Murray as our City Missioner.
All of us know that we have found an energetic and visionary Missioner in Murray. Throughout my time with The Mission, I've seen how Murray always leads from the front, with backing from The Mission's very capable and passionate team of staff and volunteers.
His appointment in 2018 was unique, as he was the first-ever non-ordained minister to serve as Wellington City Missioner in our nearly 120-year history. However, after four years in the role, Murray saw this opportunity to better serve everyone who wants to find a new way forward with support from The Mission.
By further strengthening and integrating the work of The Mission with the wider Anglican Church team, we can reach further into the communities of the wider Wellington region, and meet the needs of anyone who is struggling.
His ordination service to become a Minister drew a large crowd of people from completely different walks of life. In the cathedral, you could feel the sense of a united community, which illustrated the 'no us and them' vision that Murray has championed so well in his time with us. The Bishop of Wellington, Justin Duckworth, also celebrated Murray's outstanding leadership, and spoke about his special journey to becoming ordained.
You'll now see our Murray, as our Wellington City Missioner, occasionally wearing his 'clerical collar' around the city and beyond. I really do encourage you to say hello when you see him, to talk anything Mission-related or anything else that's on your mind!
Ngā mihi nui
John Maurice
Wellington City Mission Board Chair